Leader in Online Storage Auctions
A Long Term Partnership with Long Term Results
iBid4Storage.com, an eBay-style online platform for Canadian and U.S. self-storage auctions, partnered with Thinkbound in 2013 to build and maintain an online platform that pairs bidders with sellers of self-storage units. A concept made popular by the TV show "Storage Wars", iBid4Storage.com has since become a global leader of online auctions in the industry, expanding with partners in the United States, Australia, New Zealand, South Africa and the UK with several annual awards.  Thinkbound manages the entire IT structure of all platforms, providing unique monetization and cost reduction strategies that have resulted in significant growth in respective geographic markets.
We developed a platform for online bidding of auctions that utilized a two-way persistent open connection to enable real-time page updates on both desktop and mobile devices. Users receive instant updates on the latest bids and changes to the auction without having to manually refresh the page. This technology allowed for a seamless and dynamic bidding experience that mimics the excitement of a live auction.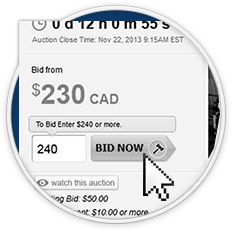 An industry-first feature for online storage auction website, Thinkbound developed sound effects that play during auctions based on direct and indirect actions. A virtual auctioneer would narrates auction activity, adding to the excitement and engagement of the auction process. With this innovative feature, bidders would receive positive reinforcement for their bidding activity, with sound effects such as "first bid placed" and "good luck". The use of sound effects increased emotional responses, with alerts such as "last minute left" and "new bidder joined the auction" heightening the sense of urgency and competition. This feature proved to be highly effective in increasing engagement and creating a more immersive experience for users. It set a new standard for online auctions and was widely praised by both bidders and auctioneers for its unique and dynamic approach.
Intelligence dashboards were developed presenting key performance indicators, auction schedules, and leads in a visually compelling and intuitive way, empowering business decision-making. Lead scoring helped prioritize and focus on high-value leads, and map bidders and sellers for a better understanding of target markets. With this tool, iBid4storage could quickly identify and seize opportunities in condensed areas and utilize local marketing strategies for maximum impact. Furthermore, we implemented call recording and logs to track and analyze all communication with leads, allowing for more informed follow-up and improved customer relations. The dashboard enabled businesses to streamline their sales process and make data-driven decisions with ease, ultimately leading to greater success and growth.
Thinkbound developed a Partner API that provides storage operators/managers with the ability to list auctions from their own management software, track results in real-time, and download auction summaries. Moreover, senior management can monitor auctions from their own software without needing to log into the iBid4Storage application. Other integrations including pulling units in auction status from software and automatically generating the respective auctions in the location's seller dashboard in iBid4Storage.com, significantly reducing setup time and error.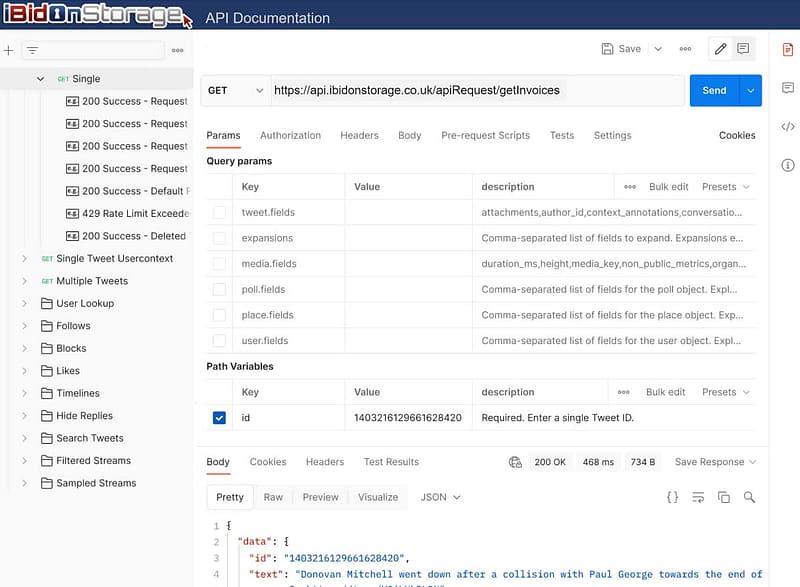 With tremendous success in Canada, Thinkbound worked with iBid4storage to expand its reach across the globe, with a strong presence in the United States, Australia, South Africa, United Kingdom, and now Europe. Under the name "iBidOnStorage", the platform has become a trusted partner for storage facilities in the industry, offering a standard practice that accommodates unique geographic requirements and regulations. With a commitment to innovation and customer satisfaction, iBid4storage continues to grow and expand its platform, delivering world-class online self storage auction services to storage facilities worldwide. The number of website visitors increased from 5,000 to 300,000 across multiple sites. The company's organic ranking has increased, and a true partnership has been established. By being receptive and responsive, Thinkbound Inc. has demonstrated pride in its work, transformative value in positioning iBid4Storage as the innovative leader in the industry.  iBid4Storage has been awards best online-auction service company and innovator by the Inside Self Storage association several consecutive years in a row.